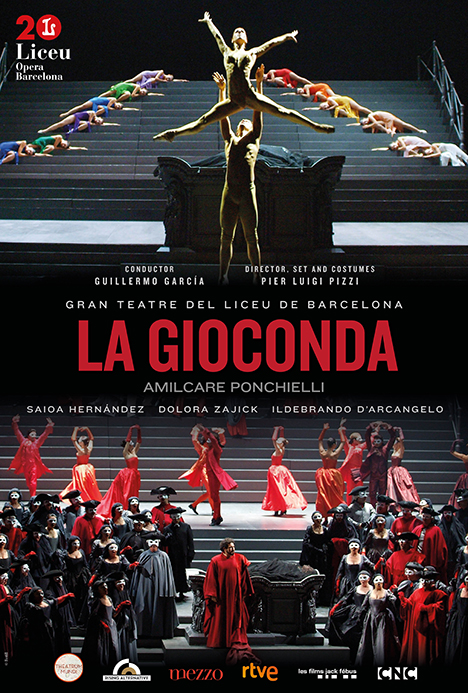 Purchase tickets by clicking an available showtime.
La Gioconda (Liceu, Barcelona)
235min. Directed by .
Starring Iréne Theorin, Dolora Zajick
In 17th-century Venice, Enzo Grimaldo has abandoned the unfortunate Gioconda – whose mother, La Cieca, is accused of witchcraft – and is now in love with Laura, the wife of Alvise. This emblematic work, from the period between Verdi's heyday and the dawn of Verismo, is the best known of Amilcare Ponchielli's operas. In addition to the famous "Dance of the Hours" and Gioconda's suicide aria, La Gioconda contains many other superbly lyrical examples of post-Romantic sensibility. The masterful orchestration and the vocal writing of roles such as Laura, La Cieca, Enzo Grimaldo and Barnaba, are other key facets. The distinguished cast will be headed by Saioa Hernández, who has recently emerged as one of the most promising new stars of opera in Spain.