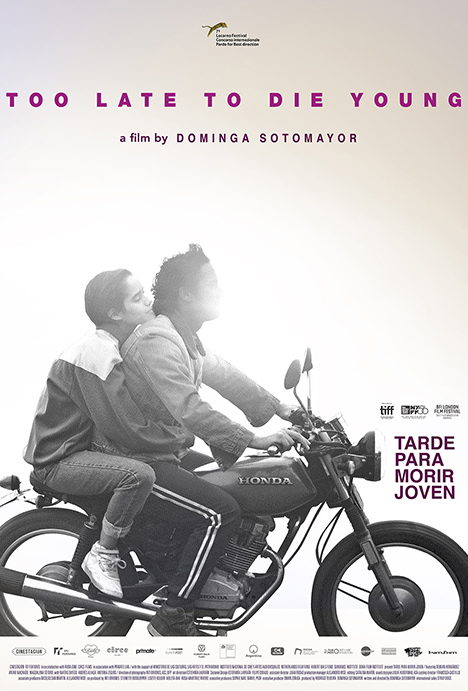 No showings.




Purchase tickets by clicking an available showtime.
Too Late to Die Young
110min. Directed by Dominga Sotomayor Castillo.
Starring Demian Hernández, Antar Machado, Magdalena Tótoro
Set in Chile in the summer of 1990, Too Late to Die Young is a beguiling coming-of-age drama, partly inspired by the director's own experiences growing up in the alternative ecological community of Peñalolén. As the country comes to terms with the end of Pinochet's dictatorship, a group of adolescents living on a rural commune is the foothills of the Andes attempt to make sense of their own burgeoning desires and tangled relationships. Sixteen-year old Sofia, the daughter of a famous singer, who is largely absent from her life, becomes intoxicated with the motorbike-riding Ignacio—much to the dismay of her friend, Lucas. Meanwhile, ten-year old Clara is more concerned with the whereabouts of her beloved dog. Featuring a standout performance from newcomer, Demian Hernández, as Sofia, this is a subtly observed and beautifully shot evocation of a time brimming with hope and trepidation, with Inti Briones' cinematography capturing perfectly the sun-scorched hues of an endless teenage summer.